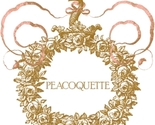 All designs by Sarah Walden
Historically accurate reproductions from antique sources is my specialty, but I'm often inspired to transform them into exciting contemporary prints. Customization and licensing available. What can I make for you?
Description:
This is a collection of geometric repeats taken from one licensed image of antique Scandinavian artwork, creating both clean modern geometrics and classical rosemaling elements. Find out about customization on Peacoquette.com.