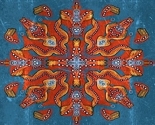 All designs by Mary Mueller
This collection of fabrics started out as digital doodles on my android cell phone using free drawing apps. They have a bit of a patina to them as the resolution is a bit low. I love them!
Description:
These are designs that I created with a doodle app on my android phone. Some people really like them!