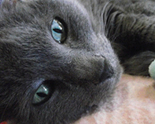 All designs by Amy Mitchell
I am a multi-disciplinary artist that holds both a B.FA and a B.Sc. Obsessed with the ocean and with space, a lover of sci-fi, and a hoarder of yarn, buttons, and fabric.I spend my days creating and waiting for the Roddenberry Utopia.
Description:
The library challenge brought about this design using the Dewey decimal call numbers of the most important books to me.