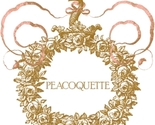 All designs by Sarah Walden
Historically accurate reproductions from antique sources is my specialty, but I'm often inspired to transform them into exciting contemporary prints. Customization and licensing available. What can I make for you?
Description:
The name honors the roots of my relatives living through the Dutch Golden Age when these tiles first came into Vogue. Endless variations available and yours by request on Peacoquette.com - color, scale, faux finished, and coordinates. Original image licensed from Dover Publications. This collection existed previously under another name and the pattern was updated in September of 2014. 95% of the original design ~ just improved symmetry and clarity.