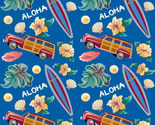 All designs by Julie Goonan
I am an Illustrator/Designer in the San Francisco Bay Area. I love Art Nouveau, Deco, tropical motifs and bright colorful patterns. I will hopefully add many new designs in the coming months.
Description:
Enjoy a day at the beach with this fun collection. Make a purse or a cute sun dress for a child. Print on the Silky Faile for a beautiful scarf.