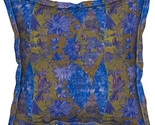 All designs by C. Wren
Wonderful subtleties are possible in digital printing -- I explore textures of watercolor, oil painting, and batik. See "abstract landscape" collections. I'd love to see what you make!
Description:
Create the illusion of metallic foil in different colors and sizes. The pattern is subtle enough for upholstery and clothing, but also useful for armor costumes and tablecloths. Silver, gold, bronze, copper, crimson, platinum, amethyst, emerald.