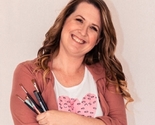 All designs by Penny Royal
Illustration/Graphic Design/Surface Design Based in Nelson, New Zealand. Mum of 2. Bachelor of Arts & Media Graduate. Please message me for scale requests and licensing inquiries.
Description:
Cows are a'munching, dogs are a'lolling, milk is a'making while the farmer is a'lunching, all at the pace of a dairy farm life.