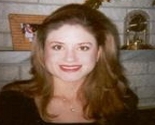 All designs by Jayme LaFleur
I'm a multimedia artist and illustrator. In my free time I enjoy cooking and baking, as well as creating small art projects such as drawing portraits, painting, and fabric design. I draw inspiration from my cat, chinchilla, my job and fun memories.
Description:
Everything peacocks, feathers, greens, blues, patterns, and birds.