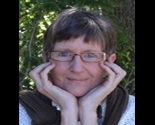 All designs by Gena Galenski
All designs (c) Gena Galenski. I'm inspired by nature [redwoods], earth tones, women, and Asian motif/symbolism and lettering-characters. I'm a minimalist. I work with elders: massage + create photo collages for memorial services.
Description:
Photograph of my Buddha Candle. Brings much inner serenity and contentment.