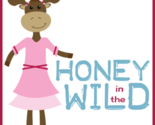 All designs by Honey Brown
Hi. I am Honey. I love colors and textures. My favorite question is, "What if?" I love to experiment and be creative.
Description:
A whimsical journey to the palace with a young prince and princess. This fabric was created by © 2014 Honey Brown from Honeycomb Design Studio.