Summer Heat 3 of 3: Citrus Coordinates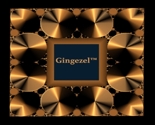 All designs by Gingezel Inc.
Share the joy of creating beauty! As PhD physicists our inspiration is a synergy of mathematics and nature. The result is sophisticated original designs. Enjoy and thank you for visiting! You are welcome to use these fabrics commercially.
Description:
With brilliant warm colors, the Gingezel Summer Heat Collection shines and catches the eye. It works for the patio, or to bring the color of summer indoors to last all winter long. The designs in Summer Heat Citrus work well with those in Summer Heat. The collections were broken up because of size.