Black Plus 2 of 3: Neutrals Coordinates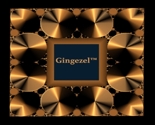 All designs by Gingezel Inc.
Share the joy of creating beauty! As PhD physicists our inspiration is a synergy of mathematics and nature. The result is sophisticated original designs. Enjoy and thank you for visiting! You are welcome to use these fabrics commercially.
Description:
The Gingezel Black Plus Neutrals collection is sophisticated and elegant. It is inspired by a little black dress with a gold necklace, antiqued silver plus black jade earrings, an antique chest inlaid with ivory and shell, a contemporary black wall unit showing metal sculptures.