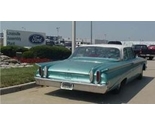 All designs by Andrea Enthal
Please click the New tab to enter my curated Cuisinart of abstract mirror designs borrowing from Victorian, Edwardian, paisley, and art nouveau, and my orphan cars, and very old ads.
Description:
All of these designs have repeating square columns and rows in them. But these are not your grandmother's repeating squares.