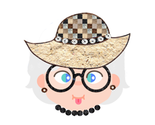 All designs by Deborah Astley
Many of my designs are created from my collection of handmade papers. Other designs are inspired by personal memories, nature or a Spoonflower design challenge. Thank you for stopping by.
Description:
So much depends on a strand of thread. Collection created around actual strands of thread!!