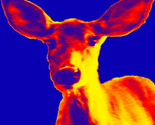 All designs by Marsha
I have an eclectic mix of graphics, historical, natural and abstract art, created traditionally and digitally. Many of my designs can be found on other products. Please visit my web site for more info.
Description:
A garbage dump for urban waste, including rusted metal, old concrete and cement, plaster, construction and hazardous waste, recyclable paper and cardboard, peeling paint, decayed and grungy surfaces, decrepit walls and masonry.