Easter bunny, rabbit nursery, Woodland Bunny ...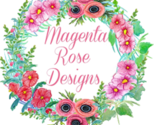 All designs by Magenta Rose
Hi, thanks for visiting! :) Feel free to use my fabric to make items to sell & I love to see your creations, so please tag me at Instagram @magentarosedesigns ♥ All designs ©Magenta Rose Designs
Description:
Rabbit, Bunny, Easter rabbit, Woodland . Bunny rabbit nursery yellow, Cute and cheerful yellow and gray themed rabbit nursery. Enchanted Button Forest and coordinates in beautiful, elegant and tranquil hues for baby's nursery and clothing!