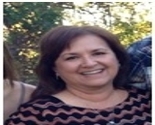 All designs by Alma Lahmon
I'm new to fabric design. But I love to create!! I'm into quilting, sewing, crocheting, embroidery, crafting and antiquing. I am a Native Texan living in the beautiful Hill Country in central Texas! Hope you enjoy some of my designs..................
Description:
Designs with the heart as the inspirational motif!