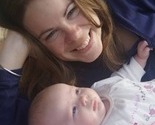 All designs by Adele Turner
I am an art teacher and practicing artist/graphic designer who has dreamed of becoming a textile designer for some time now. Thanks to Spoonflower, my dream is now a reality!
Description:
A collection inspired by photographs I've taken on my travels of Oriental tiles, and the plants in my Aussie backgarden!