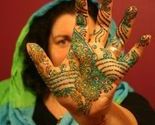 All designs by Min White
I loooooooove fabric! I'm a henna artist, a Zentangler, creative workshop tutor, and school librarian on the side. Eclectic tastes, but LOVE LOVE LOVE Pasifika style.
Description:
Just a few days before the initial 7.1 earthquake that levelled the old parts of Christchurch, NZ, a friend of mine had gone out gathering photographs of architectural detailing. Virtually none of those buildings are now standing. Drawings compiled from those details.