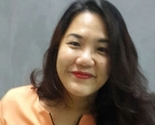 All designs by Pui Yee
Graphic designer, design history lecturer, mom, doomsday prepper.
Description:
Woke up too early and it is dark and gloomy. You want to laze around and maybe breathe the cold morning air. Partner is fixing breakfast, while you look at the Lehua blossoms in the yard.