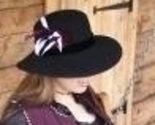 All designs by ren gal
Learning digital design is something totally new for me. Having once been a home dec consultant & custom clothes and pattern maker, I love fabric. Now, my fabric and sewing pursuits revolve around my wee children.
Description:
Felt toy food is all the rage, but not everyone wants to make their own patterns and all the step involved to make fun faux food. Here are fun sets that all you have to do is add fusible interfacing if you want extra sturdiness, and then sew as you please - easy!