Scribbles!
8 designs by jenr8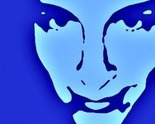 All designs by Jen Wilson
I love bright colors and graphic images, like graffiti. I take photos and dabble in computer graphics, and this has inspired me to use spoonflower to create fabric designs. I also really like to sew:) My photographs can be seen at www.jenr8.com
Description:
Scribbles come in a variety of colours.