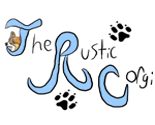 All designs by Welsh S. The Rustic Corgi
-SEE FACEBOOK FOR UPDATES- All graphics in this shop are Copyrighted, all rights reserved. Materials only purchased directly from Spoonflower may be used in items you create for resale, as my design are NOT for sale anywhere else.
Description:
Pillow panels, stuffed animals, etc.