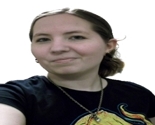 All designs by Brittney Ray
I am a 27 year old who's addicted to all things artistic. It's fine if you sell things made with my fabric etc. but please include a link to my shop. Please don't hesitate to ask if you want anything made for sale.
Description:
These designs came from a Triscuit box that I painted for a friend's birthday. The panda on the front, the jet on the back, and the smaller sides continued the panoramic cityscape.