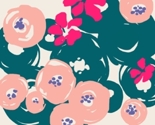 All designs by Susan Mentrak
Vacuumer of copious amounts of crumbs & dog hair. I graduated with a degree in illustration from The Columbus College of Art & Design back when cell phones were cereal box sized. "Drawing makes possible the impossible" - my 8yr old.
Description:
Designed for the Palette-Limited Butterfly contest.