Linen Teatowels, traycloths, teacosies, & cafe ...
27 designs by mina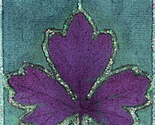 All designs by Mina Wagner
All the designs I do somehow come out as fabric designs. They may start as photos, drawings, embroidery, dye-painted fabrics, batiks or virtual batiks, or even typography, but they all lead to fabrics. Often they are Art Nouveau or William Morris inspired
Description:
Tea towel designs, sized for a fat quarter of the linen-cotton; 27in width x 18in. Good gifts. I have added the 2 curlcat coordinates for the feral cats poster. They will become available soon. Those and the other upright repeating designs work for tray-cloths, cafe curtains, pajama pants.