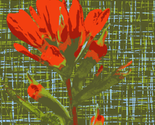 All designs by Kelly and Emma (weavingmajor)
• buy a SWATCH of any fabric before buying yardage - colors vary between fabrics & between monitors!! • Feel free to sell items made from our Spoonflower-printed designs!
Description:
I've always wanted to make things out of birch bark. I love its colors and the soft subtle lines across it. Picture frames, pouches, book covers, covered boxes.... I've tried a lot of birch bark crafts. But I've had a hard time working with birch bark. It's hard to find big pieces - and sometimes it's dirty and buggy - and then when I get a nice piece of it, it dries out and cracks before I finish my project. So here are five birchbark fabrics - soft and clean and as large a piece as I want, in five different hues all found in nature.