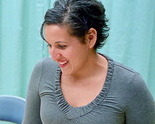 All designs by Sandra Espinoza
I am inspired by the exquisiteness that surrounds us all, and especially enjoy those things that are a combination of weird and wonderful. I create things both modern and classic, and hope to inspire you all to continue creating. . .
Description:
The standard dot squares up and goes plaid. A neutral backgrounds setting off the dot variations is the basis of the collection. Add a pop of color from my other collections, and get your project underway!