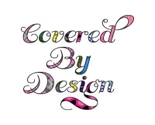 All designs by Christine Hansen
I am an air force veterans wife, mom to 3 beautiful children, 2 dogs and 3 rescued kitties. I love fabric and designing so you can imagine the joy when I found I could do both here on spoonflower. Find me on social media under coveredbydesign.
Description:
This is my favorite fabric collection as it represents 2 things I dearly love, sewing and fabric! Fun colorways and coordinates.