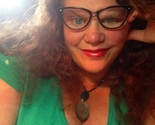 All designs by Dawn Frasier
All latest designs are listed in the NOT FOR SALE SECTION. available exclusively for sophista-tiki hand made lines.
Description:
Havaiki Holiday 2013. designs inspired from Legendary Ocianic tales of the lost continent Havaiki. Not your ordinary tiki fared, Havaiki Holiday goes beyond chritsmas and can be used for any celebration.