Magnolia Little Gem / 1 Yard Panel Collection (...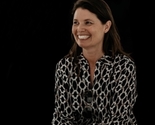 All designs by Kris for Kristopher K Design
All artwork subject to copyright © Kristopher K Design. Independently designed in Australia, Kristopher K for Spoonflower fabrics may be used to manufacture goods or make products to sell. Thanks so much for your interest and support, Cheers <3 Kris
Description:
© Kristopher K - All rights reserved.