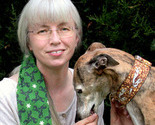 All designs by Jane Walker
I have an Illustration degree from the Rhode Island School of Design, and I love creating my own original designs for fabric! "FABRIC COLLECTIONS" below allows easy viewing of related designs.
Description:
This color chart / color map is arranged to printed in organized progressions of hue, tint, shade, and/or tone. The layout includes extra color sets on wider fabrics, and there is a FQuarter supplement with the extra sets that is available for folks who need the narrower fabrics. This is not Spoonflower's chart. This is my own chart. I also now offer a digital image file for use with my color chart that allows you to use your color picker tool to choose colors instead of typing in the hex code--see my chart description for details. PLEASE NOTE THE FABRIC CHOICES on the purchase page.