Butterflies, spirals and flowers - in Chevreul ...
30 designs by mina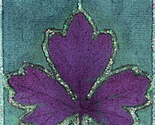 All designs by Mina Wagner
All the designs I do somehow come out as fabric designs. They may start as photos, drawings, embroidery, dye-painted fabrics, batiks or virtual batiks, or even typography, but they all lead to fabrics. Often they are Art Nouveau or William Morris inspired
Description:
Chevreul is my favorite color theorist (well - fabric people...). He was a dye chemist at the Gobelins tapestry workshop, was in the Napoleonic wars, and lived to be over a 100 years old. He first suggested most of the classic color harmonies, and illusions, which are popularly attributed to others. But my favorite harmonies are the ones he talked about that no one else mentions - suggested by the difficulty of putting together 2 closely related colors. (Well, everyone else's color wheel has 6, 8, or 12 colors in it; his has 60. So they can say that analogous colors (near each other on the wheel) go together, since they don't in fact, deal with any truly closely related colors. (Anyone who has worked in a carpet or interior store knows that putting together for instance 2 blues, is the hardest thing.) He suggests making one color lighter, the other darker, or more and less saturated, so they don't "injure" each other. Delicate vector drawings.