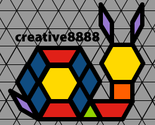 All designs by Susan Starkey
I have been sewing for forty-three years, quilting for twenty-three years, and designing fabric for nine years. I love to create complex repeats. Drop me a note for special requests or for custom design work.
Description:
This tonal fabric collection features a large (11" x 12") high quality seamless pattern repeat in rainbow of luscious saturated mottled colors. The mottled pattern contains a detailed sponge painted look. Colors in this group include red, orange, yellow-orange, yellow, green, teal, teal blue, blue, blue-violet, fuchsia, brown, black, gray, slate, and pastel.