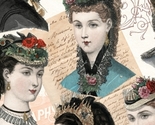 All designs by Antique Images
New Hampshire girl living on a Swiss mountainside. Entranced by animals & nature and inspired by our own collection of antique prints & engravings. If you would like a design in a different size or color, please feel free to send me a message.
Description:
Beautiful vintage collages based on the 18th Century images of British naturalist Mark Catesby.