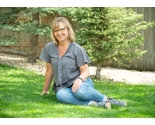 All designs by Cindy Eisbrenner
Hello fellow creatives! I would love to see your creations. Please feel free to share what you are working on.
Description:
Sunset Escape embraces the whimsical, gentle, and relaxing times of vacation getaways. This collection was curated with multiple options for quilters to choose from as they create there own little getaway. The designs include medium and small prints.