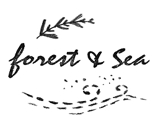 All designs by Forest & Sea
All of my designs are based on the natural world - an infinite source of beautiful inspiration! Would you like a custom colour or scale? Just send me a message! I'm Cally - to see more, visit:
Description:
My entry for the Folk Tales contest in five colourways. This design was inspired by the palace gardens and jungles of India, a strong element in the folk tale 'Loving Laili'. The repeat version is an entry into the hand drawn contest. New colourways to be added shortly!