how do you like your caffine?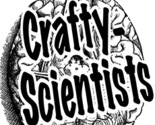 All designs by Tracy T
* Please check scale before you order - I can re-scale.* I was a microbiologist and now I teach science. Much of my stuff is purchased clip art/graphics or public domain stuff that has been modified. craftyscientists2@gmail.com
Description:
Caffeine molecules in different orientations floating in your choice of beverage - my creation from modeling software.