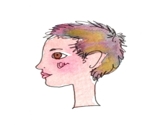 All designs by Reika Hunt
I'm an illustrator based in Central California, who loves to draw, paint, design, sing and has trouble concentrating on one field. So much to do, so little time!
Description:
This collection was inspired by the designs of the Ainu, an indigenous people from Northern Japan. "Pirka Rera" means "Beautiful Wind" in the Ainu language.