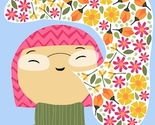 All designs by Wendi Gratz
I design fabric that makes people smile! Cute designs for the young and the young at heart, and blenders designed especially for use with my applique patterns.
Description:
Cute little lions lying in wait in the tall grass - ready to pounce. Perfect for kids clothing and room decor.