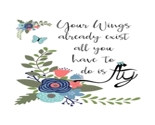 All designs by Cynthia Strickland
I love designing and quilting & find that my style is continually evolving. I enjoy coming up with new ideas and seeing them transform from a thought, to a real design, to a printed yard of fabric. I hope you enjoy my designs in your own creations!
Description:
While out to dinner one night at a mexican restaurant with my husband, I was inspired by the beautiful tiles that decorated the restaurant. I love the bold and bright colors that are so festive!