Welcome Spring!
5 designs by majobv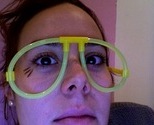 All designs by MaJo BV
Hi! Please message me if you're interested in color or size changes. Also do so if you'd like to purchase anything in the not for sale category. Thank you for stopping by :)
Description:
You lingered for so long, but finally you're home. Warm sun, fresh air and magic drops, Give courage to the new tiny bulbs, to come out from below.