Project Selvage: If By Ocean...
18 designs by ttoz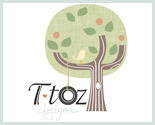 All designs by Drea Roman
I am an Arch Drafter, Designer, and fabric hoarder, er, I mean enthusiast. I have had to step away from my shop for now to design amazing spaces and chase after my kiddos, but know that every like, comment, and order is so very much appreciated!
Description:
Fabric Collection designed for the Project Selvage challenge... plus some extra coordinates to round out your fabric stash:). To read more about this collection, you can find me HERE. Made with baby boys in mind, but is also a great gender-neutral choice.