Blue Green Reflections 1 Light Shades Coordinates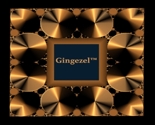 All designs by Gingezel Inc.
Share the joy of creating beauty! As PhD physicists our inspiration is a synergy of mathematics and nature. The result is sophisticated original designs. Enjoy and thank you for visiting! You are welcome to use these fabrics commercially.
Description:
The Blue Green Reflections collection explores the shades of blue green found in lake reflections, ranging from bright and sparkling to deep and mysterious. The designs range in style from traditional to contemporary.