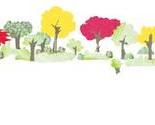 All designs by Mimma Bruna Giovinazzo
36 years old, a sucker for wilderness and fabrics since I was a child, now affected with severe spoonflower addiction. Not a professional designer, I need your feedbacks to get better!
Description:
To my beloved friend Julie, with all my care, these designs are inspired by tropical shapes and colors.