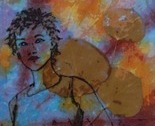 All designs by Magi Hernandez
A free lance artist, designer, instructor. Art Historian specializing in religious art of the Orthodox Coptic Church; and art referencing religious concepts in pop-culture FRPGames.
Description:
Birthday, Anniversary, Graduation, Wedding, New Baby and more. Designs to celebrate every one of those extra special days in your life.