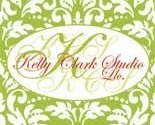 All designs by Kelly A. Clark
The BEST way to view my Fabrics is by the COLLECTION SORT below left! I am a designer, a mom, a wife. My passion is design & stitching. I have designed product for 30+ years. All of my designs are copyrighted & cataloged at US Library of Congress.
Description:
Kelly's Signature Classic textiles in updated, bright Christmas Colors! Perfect for Holiday Projects!