Site Issues Resolved
Earlier today, we experienced issues with the website, but we are back up and running now—thank you for your patience! We have some time left in our 20% Fiber Monday sale extension (ends 12/7, at 11:59pm ET).
Wallhangings and Tea Towels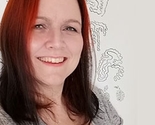 All designs by Andrea Mühlbauer
Hi! My name is Andrea Mühlbauer and I am a designer from Germany. My designs are inspired by the beauty of nature - like flowers, textures and animals. Follow me on Instagram @andreamuehlbauer and tag me to share your creation! ❤️ Thank you
Description:
Please choose fat quarter Linen Cotton Canvas for the perfect fat quarter print.