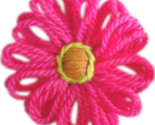 All designs by Sarah Bradberry
I'm a fine art printmaker by training and love knitting, crochet, sewing & spinning. All fabrics marked not yet for sale will be available as soon as I receive samples.
Description:
Mix and match the bunny fun fabrics for a whimsical look. The embroidered panel can be stitched or left plain.