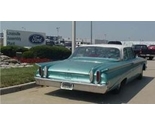 All designs by Andrea Enthal
Please click the New tab to enter my curated Cuisinart of abstract mirror designs borrowing from Victorian, Edwardian, paisley, and art nouveau, and my orphan cars, and very old ads.
Description:
Had to split off Edsels because I had too many in the collection. So here are the 1960's.